This page is exclusively dedicated to online shopping enthusiasts. Though this is mainly for Indian shoppers, others may also find it useful to some extent. For example, the water purifiers shown down below may be of interest to some of those who are residents of the USA.
While there are several online selling platforms and many internet users might be well versed with online purchases, this page still might be useful to some users.
From the scores of online retailers, I recommend the major players, namely, Amazon India, Flipkart and Snapdeal for all kinds of products.
Click the Logo above to Go To Online Shopping from Snapdeal!
Products that are available now for retail purchase online include thousands of items covering books, apparels, electronic gadgets, furniture and home furnishings, kitchenware, food supplements, gift items, fashion-ware, Ayurveda medicines, health products, sportswear, sports goods, utensils, and the like.
The list is big and the items covered are getting expanded everyday.
Even heavy goods such as construction materials and automobile parts etc are available online now.
I would suggest readers and online shopping enthusiasts to use the search tools of the online shops given below to search the products and their specifications, prices, availability etc before they zero in on the product of their choice to order online.
In this page you would find the search tools of all the three major online market places of India, namely, Amazon, Flipkart and Snapdeal. So without leaving this page, one can check all the retail shops! I myself use this page for all my online shopping needs.
For using the search tools, one has to type the product name and click either search or go buttons. For Snapdeal it is the

submit

button!
The items displayed can be clicked further to find the details and also proceed for ordering as well.
For online shopping what you really need is a valid email id and a facility for online payment such as net banking facility or net enabled credit or debit card facility.
Now a days, cash on delivery (COD) is a facility that is available for most of the cities and towns in India. To check whether this facility is available for your place, you may have to verify it first by checking it on the online shopping page by entering your postal index number code(Pin code). If it is available for your area, it is better you order the product by COD method.
In this case, you should ensure that you or your representative is available at the address you have provided while order placement, when the delivery boy comes. You have to pay cash to the delivery boy. The delivery boy may be from various couriers and need not be an employee of the online merchant.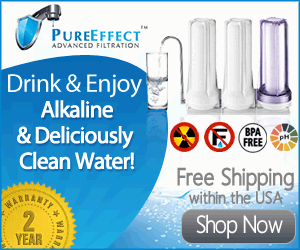 To visit the online shops such as Amazon, Flipkart or Snapdeal, click the links that are provided in this page.
By the way, have you heard about this online venture called Bankbazaar? This financial services facilitator helps you to find out best options in bank interest rates, loans, insurance, etc. Know more about it here!
Hellotravel is another online travel facilitator about which I have learnt recently. Know more about it here and give your opinions for fellow readers.